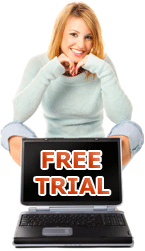 A Traffic School Course Excepted by Almost Every FL Court!
Our free traffic school trial was designed with one intention in mind: let you see what you're buying before you pay us a dime! Unlike most Florida trafficschool classes out there, you can take our entire class, less the final exam, for absolutely free. If you take the free trial and like what you see, you can pay at the courses end to take the final exam and receive your certificate of completion. It's that straightforward and easy!

Get Everything You Need With a Traffic School Free Trial: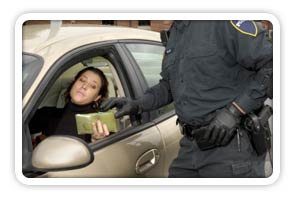 Rush Delivery Offered In Several Counties
Depending on your situation, you may be eligible for special delivery options to help expedite your certificates delivery. For a marginal charge, you can have your certificate sent via FedEx overnight (available in select areas). When beating your court due dates is important to you, Miami Traffic School has your back!

View Your Progress and Save Your Information as You Go
Some traffic school companies will require you to complete their course all in one sitting. Not at MiamiTrafficSchool.com - we allow you to save your progress as you go along, letting you login and logout as you please. And we save your information for you so you will never lose completed work and can always go back and review past chapters.

Completion Certificates Delivered
What good is a traffic school if you don't get the confirmation that you need? At MiamiTrafficSchool.com, we will send your certificate of completion either to you or to your FL court (depending on your court requirements). And for an additional cost, we also offer certificate processing confirmation that will tell you if the court has dismissed your ticket or not.

PC or Mac - It Doesn't Matter
With MiamiTrafficSchool.com, you can complete our course on any computer, so long as it has a working internet connection. We provide technical support for both PC and MAC users and have thousands of students that have successfully taken and completed our Miami online traffic ticket classes on multiple different computing platforms.



Quality Partners You Can Rely On
MiamiTrafficSchool.com has partnered up with the leader in the On line Traffic School industry: TrafficSchool.com. When you choose MiamiTrafficSchool.com, you get Online TrafficSchool at a low, low price and the TrafficSchool.com guarantee - the best Court approved Online Traffic School courses available - now that's Traffic School you can trust!